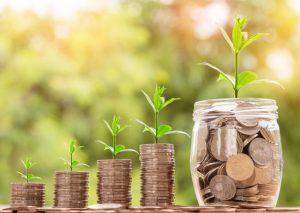 Solar PV systems work by converting light from the sun into electricity, which can be used in your home and business.  Any excess is exported to the grid.
There are many things you can do right now to start saving energy and cutting down on costs. We have tested the best practices in real-world situations and offer the results of our work to help you reduce your energy costs. We "walk the talk" with our Top 10 Energy Saving Tips and Tricks.
1. Air Conditioning Temperature
In both summer and winter adjust your temperature control to 25 degrees. Then only adjust the temperature control to 25 degrees, then only adjust the temperature by 1 degree at a time until you are comfortable. For reverse cycle air conditioners, block up any drafts in your home, under doors and above pelmets. If you have a fully ducted system, zone off rooms you're not using. For ducted evaporative Air Conditioners open the windows in the rooms you would like cooled. Where possible, install ceiling fans.
2. Keep filters clean
Electronic motors work much more efficiently when they are not straining. You will save $ if you keep the filters clean on your air-conditioner, dryer, dishwasher, washing machine, range hood and vacuum cleaner. Don't forget your pool and spa!
3. Cover your pool
Check your timer setting and adjust it to turn the water over just enough to keep it clean, for most pools that's around 6 hours in summer and only 3 hours in winter, make sure your filter is clean and all maintenance is done (no air leaks).
4. Hot water
Take short showers instead of baths. The amount of water used and heated is significantly less for a shower. If possible adjust the temperature on your hot water heater to 50 degrees. Install a Solar Hot Water System or a Heat Pump, call us for a free quote to check your return on investment.
5. Lighting
Identify the lights you use the most, replace those with LED lights, check for flickering tubes, regularly check sensors and security lights to make sure they are not left on permanently.
6. Appliances
Most new refrigerators are very efficient, however, make sure its level and the doors seal well. Do you have an old fridge in a hot garage or patio? You may be shocked to know how much electricity this is consuming. If so consider replacing it with a new indoor bar fridge. Set your fridge at 4-8 degrees and your freezer to minus 15-18 degrees. Use the sun to dry your clothes if you must use the dryer make sure the filters are clean and use the auto sensor function on your dryer to conserve energy by not over-drying your clothes. Many modern fabrics and detergents can give excellent results in cold water. Try and do larger loads and check your manufacturer's recommendations for your machine's capacity. Turn the power off at the switch or invest in "easy off" power boards. There are plenty on the market or ask us about our range of standby saving power products.
7. Maximise your Solar Power System
Solar will save you money, how much you save is up to you. Consider the following:
How much of your power can you use while the sun is shining?

Can you shift your power usage to the daylight hours?

Can you do your household jobs that use electricity during the day?
Optimise your Solar Power System by shifting your power consumption to the sunlight hours. Program your pool, use your washing machine, vacuum, iron, turn on the dish washer while the sun is shinning. Conserve your energy use and put your feet up while the sun is not shinning.
8. Dual thermometer
Use a dual thermometer to measure the temperature both inside and out of your home. This is a great tool to help you gauge when to open up your home to let the cool air in and when to keep to close it up to keep the hot air out.
9. Make use of the Fremantle Doctor
During the summer months, the Fremantle Doctor consistently blows from the South-West along the southern half of the west coast, starting between noon and 3 pm. It can penetrate as far inland as 100km, reaching York in the early evening. It's the strongest in December and January when we need it the most, so make the most of this natural wonder and let the Freo Doctor relieve your energy consumption.
10. Roof Ventilation
Roof Ventilation makes a big difference to your energy costs, remove the air from your roof and save on cooling costs.