Roof ventilators make a big difference to your energy costs by getting the hot air out of your roof and saving you hundreds in cooling costs. A well-ventilated roof will help your air conditioner work much more efficiently.
A great compliment to any solar power project, or just on their own, solar roof ventilation is an excellent addition to any home. Particularly for two-storey homes.
Call us now to set up roof ventilation in your roof or with your existing solar system.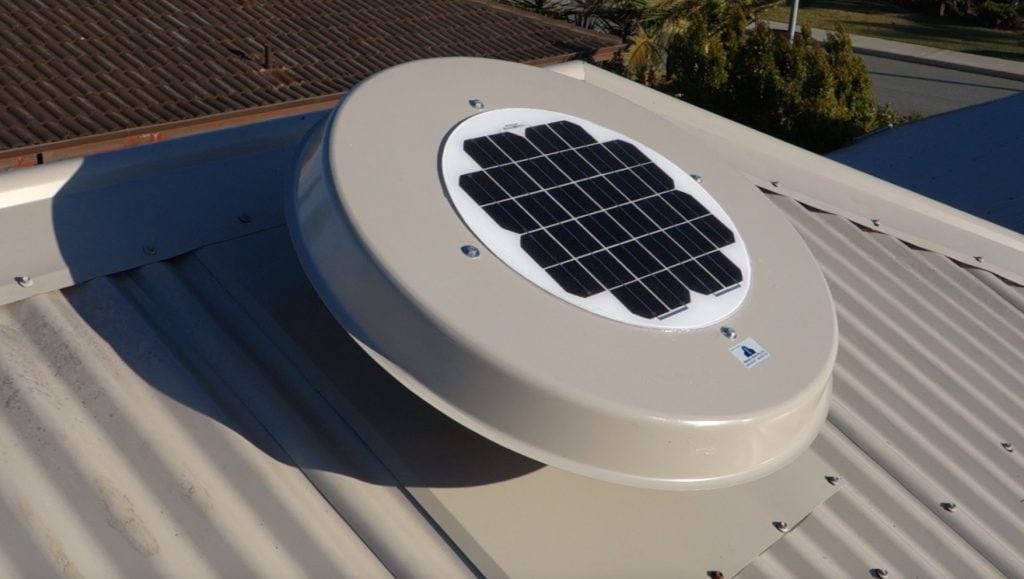 Australian Made High Quality Roof Ventilators
Clean NRG is an authorised Retailer for Westernsolar. Our solar powered extraction fans require no electricians, no permits and they are easy to install virtually anywhere… in houses, garages, greenhouses, sheds, patios, workshops, granny flats and even large factories.
Full steel construction makes this solar vent very durable and long-lasting. No plastic is used at all. The built-in thermostat means it works automatically and shuts down in winter to keep the warm air in. You will find you will need your expensive air-conditioner a lot less.
Here at Clean NRG Solar, we can guarantee you'll love the return on investment you get from installing roof ventilation. Make sure your home is at an optimal temperature all year round. It's cheaper and more efficient than using aircon.