Weekender – Off Grid Solar
Fair weather weekender low solar power consumption
5-10kWh/day.
$13-20K installed.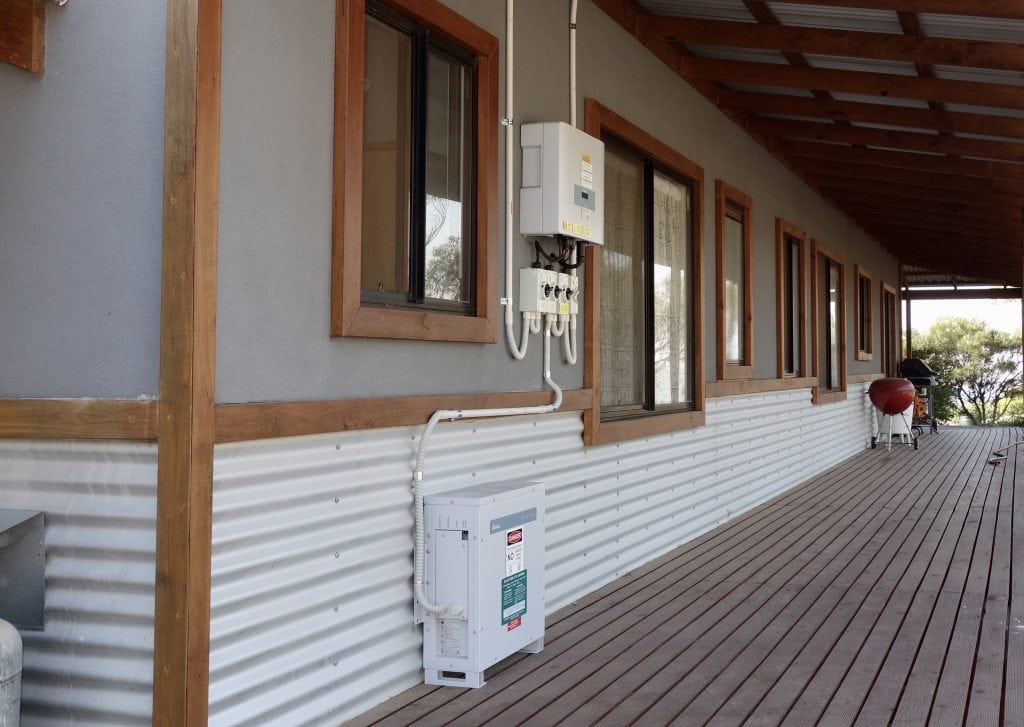 A reliable silent small solar power plant ideal for a weekener shack holiday home 5-10kWh/day. 
$13-20K installed 
Major components: 6.6kW of Tier 1 Solar panels, 5kW delta single phase inverter 4.8kWh Delta Lithium Battery The Fairweather weekender.  Will work well with good sunny weather and quite small night time loads (less than 5kWh during the day).  Suitable for loads not exceeding 3kW at night.  Adequate for a holiday block where the system is perhaps just powering fridge, lights a few power points and a pressure pump.  Capable of powering appliance such as: a kettle, toaster, microwave etc, but not at the same time.  Daytime energy use is strongly advised while the sun is shining. Possible to double battery bank size from 4.8kWh to 9.6kWh.
Suitable for a Weekender shack for 2 to 3 people.

Suitable for holiday house/cabin.