Compare Solar Power Systems Perth
Buying a solar power system can be confusing, there are many variables and limitations that will affect your decision.
Based on your energy usage, this guide will show you the different sizes of solar power systems and which one might suit you and your family's needs.
Interested in more than solar? We also go through solar hot water, solar pool heating and solar battery storage solutions.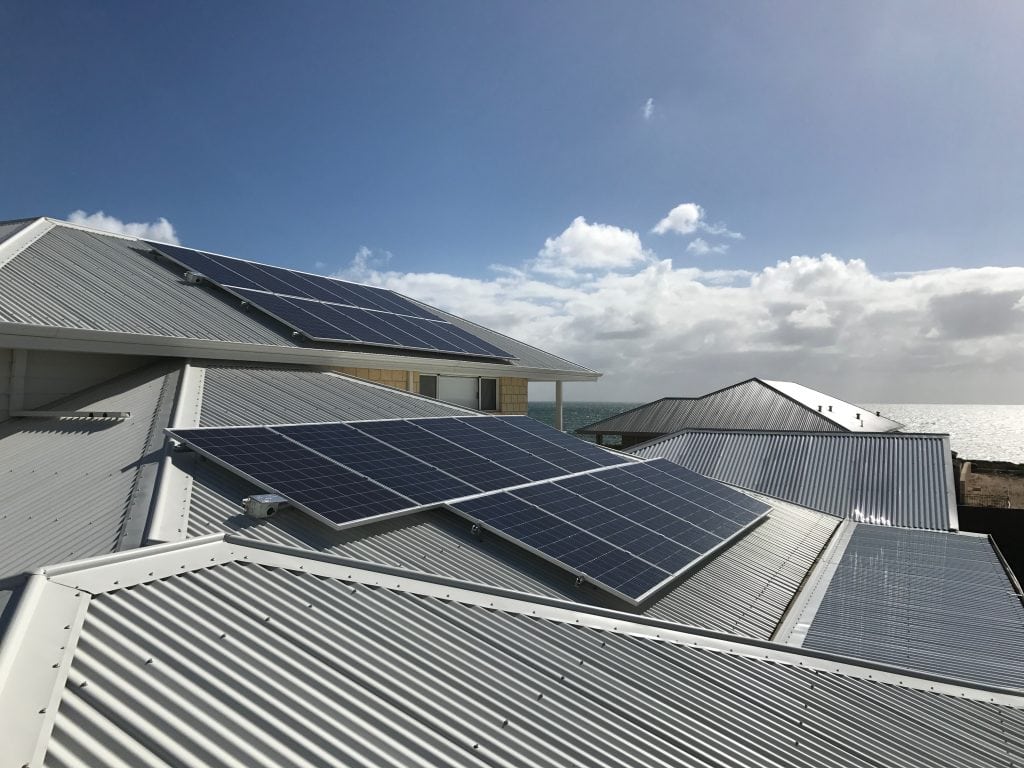 Small Solar Power Systems
Ideal for smaller homes, singles and couples, low power consumers
These systems range from 1.5kW to 2.5kW
Average electricity production 6 to 11 units per day
Potential electricity savings for a 2kW system is around $800 per year
These systems range from $2,200 – $3,900

Medium Solar Power Systems
Ideal for couples, families with young children, medium power consumers
These systems range from 2.5kW to 3.6kW
Average electricity production 11 to 16 units per day
Potential electricity savings for a 3kW system is around $1300 per year
These systems range from $2,900 – $5,900

Large Solar Power Systems
Ideal for larger homes with pools, medium to high power consumers
These systems range from 4kW to 5kW
Average electricity production 16 to 22 units per day
Potential electricity savings for a 5kW system is up to $2000 per year
Systems range from $4600 – $7500

Extra Large Solar Power Systems
Ideal for larger homes with pools, high power consumers
These systems range from 5kW to 6.6kw (and still qualify for "REBS")
Average electricity production 22 to 30 units per day
Potential electricity savings for a 6.6kW system is around $2800 per year
Cost of the system ranges from $5,000 – $10,000

Ideal for larger homes
These systems range from 180 to 450 Litre, Gas or Electric Boost
Potential electricity savings for a family home 4 to 6 is around $1,000 per year
Cost of system ranges from $2800 to $4600

Ideal for medium to large homes
Ideal to replace an electric or gas hot water system
Our heat pumps are installed with a timer, a perfect match for Solar Panels
Potential electricity savings for a family home with 4 to 6, is around $800 per year
Cost of system ranges from $2999 to $3800

Ideal for most Perth pools
Solar pool heating will double your summer in Perth, which means more time in your pool with family and friends, allowing you to swim in comfort
It can even be run in reverse in the hottest months to cool the pool over night
You will save thousands per year as compared to gas, electric or heat pump heaters
Clean NRG solar pool heating systems start from $2500

Ideal for small to medium businesses
These systems range from 10kW to 39kW
Average electricity production 44 to 170 units per day
Potential electricity savings for a 39kW system is around $18,000 per year
Systems range from $12,000 to $60,000

Powers your home safely and economically
Systems range from 1.14kWh to 14kWh
Wall or floor mounted
Comprehensive range available to suit your home an requirements
We will reduce your energy dependence and save you money
Solar Battery Storage Systems start from $2,999