Medium size high solar power consumption
30-40kWh/day.
$65-80K installed.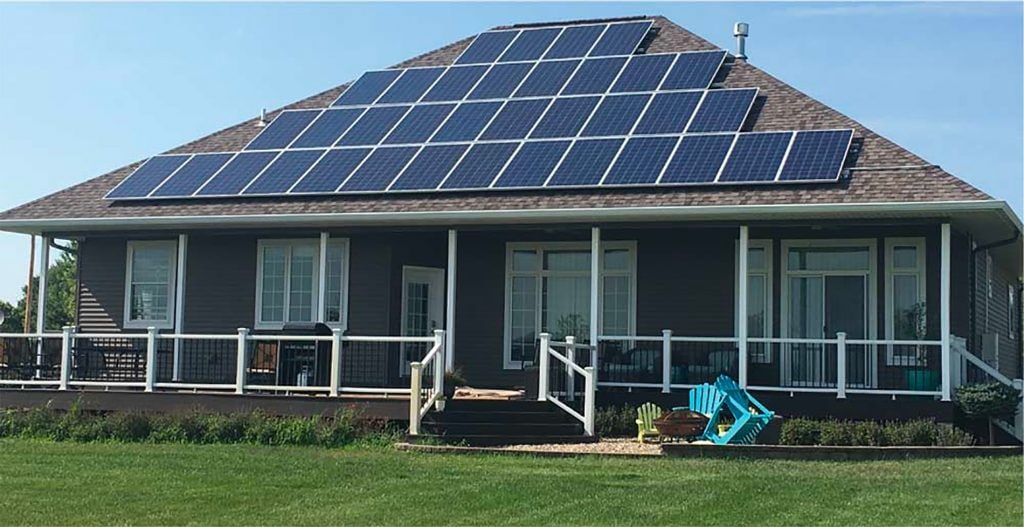 Medium size High solar power consumption 30-40kWh/day.

$65-80K installed.
Major components: 15kW tier 1 Solar Panels Selectronic 7.5kW and 12kW Fronius primo inverters, 36kWh GenZ rack mount LiFePO4 battery bank.
Good for daily average load of 30-40kWhr. Selectronic inverter can power maximum load of up to 18kW. So will power just about all standard single phase appliances at once. Battery bank size will allow 1-1.5 days of battery life before the genset will need to be started. System OK for a 2 Adult, 2-4 kid family where appliances are have a high energy star rating. And house is insulated with good thermal performance. Will cope with 2-3 air conditioners and sensible air conditioning use recommended. Battery bank should be increased if significant inductive electric cooking. Inverter large enough for pool pump although day time pumping recommended.
Suitable for larger family home, small business.