It's no secret that banks have been suffering during the Covid-19 crisis. Interest rates around the world have hit an all-time low. So, this begs the question – is money in the bank a good investment anymore?
Perhaps not.
The best term deposit rate I could find at the moment is with Judo Bank. That's at 1.23% for 12 months.
Judo Bank? Hmm, never heard of it.
One of the big four, Commonwealth Bank, will get you 0.65% for 12 months. Interest is paid at maturity. All that money tied up for a year and you don't even get 1% interest.
Pretty pathetic investment returns really.
Solar actually has a return on investment (ROI) between 30-50%. Sure, it might take a couple of years to get there but the ROI is far more impressive.
That means solar is better than money in the bank, literally.
In a couple of short years, the system is paid off and you are making money from it, rather than lining the pockets of energy companies.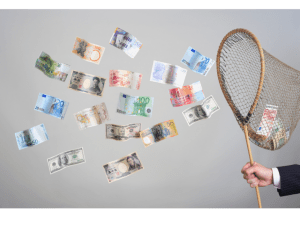 Covid-19 has changed the way we live and work. People have chosen (and mostly forced) to work from home.
Using their own power rather than at work as they normally would.
How do you subside that?
Sure Mark McGowan gave us all a $600 credit into our Synergy account we were all grateful for but did that cover the cost for being at home the past 6 months?
Probably not.
Especially if you have multiple computers, run the air conditioner during the day when usually you'd be at work, using lights, other devices.. the list goes on.
Solar would've not only supported these new demands on your energy usage during the day but also, six months in, the return on your investment would be inching closer.
You'd be that much closer to your investment 'maturing.'
If you are home during the day then solar power is your best friend. Turn on your washing machine, charge your devices, turn on the slow cooker in the morning, etc. All while you are home during the day.
Let the expensive peak times be more dormant than they once were – when you were once arriving home from work.
So perhaps I have swayed you a little and you are thinking of investing in solar?
Sadly, solar companies are everywhere. Offering you rock bottom prices on solar installation.  
Surely we have all learned cheap and quality just don't go in the same sentence together?
If something is cheap, it isn't quality.
If something is quality, it isn't cheap.
It really is that simple.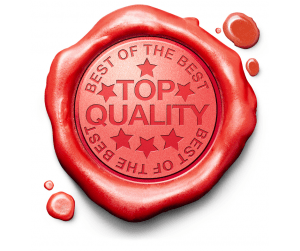 "Quality is never an accident; it is always the result of high intention, sincere effort, intelligent direction and skilful execution; it represents the wise choice of many alternatives." ~ William A. Foster
When looking into solar as an investment you shouldn't be considering the cheapest quote you get. If you do, don't expect it to be quality.
Unfortunately, some of us have learned that life lesson the hard way.
There's even a "Crap Solar" Facebook page. I doubt it was created due to heaps of happy customers.
When investing in anything, especially if you are expecting a sound return on investment, the initial outlay for quality products and fittings will always be worth it.
This is especially important when you are investing in a home battery.
Batteries in the past have been unreliable. It's a sad fact.
The technology wasn't there yet. The batteries five years ago just weren't at the same standard they are now.
This is why the company that installs your home battery should only offer the best quality brands, with the best technology available and the most reliable.
The last thing you want is to be left high and dry after investing thousands in a solar home battery system.
Tesla is one of the best quality solar home battery brands out there.
Think of Tesla cars.
Tesla cars have some of the most cutting-edge technology in domestic vehicles today. Tesla has the quickest SUV on earth – from zero to 100km/hr in as little as 2.8 seconds.
Tesla wants to stand out, and that's not by disappointing, it's by impressing.
But why should you invest in a Tesla home battery?
Here's what we know..
Tesla is a financially strong company. This ensures long warranty periods can be committed to as the company will still be around to support them
Quality make and materials. Tesla's products pride themselves on being all about the quality and user experience.
Tesla and technology. Let's just say they are making some serious waves. Tesla uses advanced artificial intelligence to learn your electricity usage patterns and to optimise your savings. Further reducing payback times.
The average pay pack time on a battery is as short as 6 years. It used to be longer but the battery technology has improved over the more recent years. Batteries now are lasting longer and safer than ever. Lasting 8-10,000 cycles. If you cycle once a day, (sometimes not even needed to be one full cycle in a day) this means the battery, would last in excess of 20 years 
The warranty period on a Tesla battery is 10 years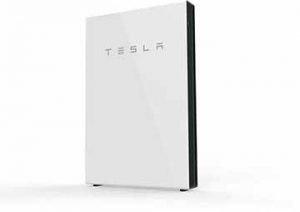 When looking into larger home purchases, like a home battery, it's always sensible to do your homework.
Luckily, we have done the homework for you.
Why?
Because we don't want to get burnt.
When products fail for our customers, they fail for us too. This leads to expensive replacement, unhappy customers and a poor reputation.
It's just not worth it, for anyone.
We want to provide quality so you don't have to worry, and neither do we.
Peace of mind for everyone goes a long way in business.
And best yet, solar is great for the environment. Let's not forget that.
Less burning of coal, smaller carbon footprint. This is important stuff to factor into any decision making we do these days.
Keep the environment in mind.
"Like music and art, love of nature is a common language that can transcend political or social boundaries."
—Jimmy Carter
So what have we learnt in 2020?
Money in the bank is perhaps not the best way to invest anymore. Solar is a sure-fire winner
Make sure when investing pick quality over cheap, and don't expect the quality to be cheap
Batteries have come a long way, payback times are faster, technology is better
Mother earth loves solar


If you have any questions about solar power, solar home batteries or would like a free energy audit on your home, get in touch.