Solar Power Battery Storage Perth
Solar battery storage really is an exciting revolution in solar power technology.
This storage solution turns the energy producer into the energy supplier, thus saving you money and freeing you from increasing energy costs.
Enabling households to enjoy 24 hours of sun by powering your home around the clock with solar energy.
Enabling you and your family to take control of your energy.
Giving you financial freedom, independence from the power grid and secure you against power outages.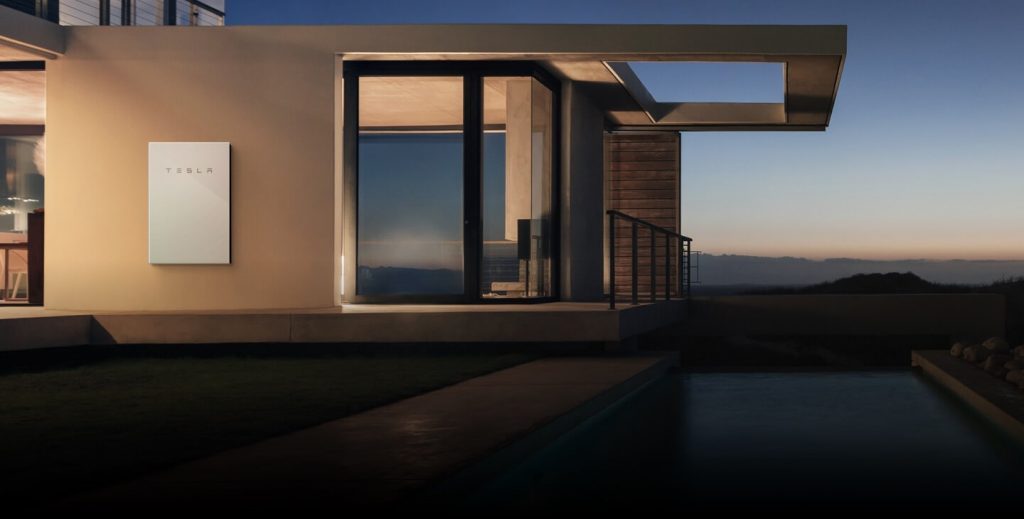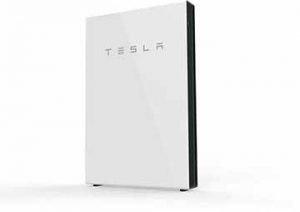 Tesla Powerwall is definitely the smartest looking of the home batteries with many people displaying its design to be admired rather than hidden.
With handy features such as: 
Time-based control which learns patterns in your energy usage to avoid as much purchasing off the grid as possible.
Mobile phone app monitoring from anywhere in the world.
Keeping track of your battery power and how much power your solar is generating.
Touch safe (child and pet friendly).
Water-resistant for either indoor or outdoor installation.
Key features
Compatible with most new and existing systems
13.2 kW large capacity
Sleek design backed up by a first-class, internationally renowned brand
State of the art monitoring app.
Technical Specifications
Capacity – 13.5kWh
Warranty period is 10 years
Can be wall or floor mounted, indoor or outdoor
Weight – 114kg
Measurements
1150 mm x 753 mm x 147 mm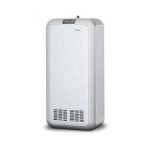 Senec's multi-award wining technology is capable of cycling the battery twice a day, helping you through your morning and evening peak energy usage when solar is not supported.
Drastic reduction of electricity bills are one major benefit but also protection from electricity outages and rising electricity prices.
The Senec home battery stores excess solar power that you would otherwise send back to the grid. By using more energy than your produce, you can increase your sufficiency by 90%, and reduce your environmental impact.
Key features
Compatible with most new and existing systems
New Hybrid technology
20 Year extended warranty
Able to charge from both Solar and the cheaper night rate power (2 cycles per day)
Designed, engineered and manufactured in Germany
State of the art monitoring application
Single and three phase connect-ability
Technical Specifications
Capacity – 4.5 / 9.0 kWh
Warranty period – 10 years (manufacturer's) 20 year extended warranty purchasable
Floor mounted, indoor or outdoor
Weight – 80-115kg (depending on size battery)
Measurements
1,175mm x 530mm x 406mm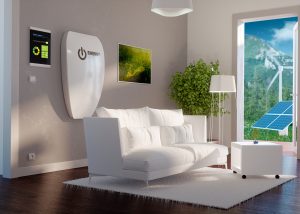 Your solar panels will be the driving force in catching the sun's energy and turning it into usable power. So it's important to pick the right ones. At Clean NRG Solar we only provide "Tier 1" solar panels. This means that we only provide solar panels from reputable solar panel companies. Clean NRG Solar can arrange a free energy audit of your home. 
Key features
World leading brand
Hybrid system requiring Hybrid Delta Inverter, ideal for new installs
Great value for money
Power back up mode with stand alone function when grid power not available
Quiet operation
Four layered battery protection makes it the safest battery solution currently available
Technical Specifications
Capacity – 4.8kWh
Warranty period – 5 year warranty (or option to extend to 10 year warranty)
Indoor or outdoor installation, free standing or wall mounted
Weight – 75kg 
Measurements
552mm x 596mm x 200mm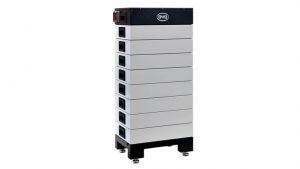 BYD was founded in 1995 as a high-tech company devoted to technological innovations for a better life. 
Establishing 30 industrial parks worldwide and has played a significant role in electronics, automobiles, new energy and rail transit.
BYD is dedicated to providing zero-emission energy solutions.
Listed on the Hong Kong and Shenzhen stock exchanges, with revenue and market capitalisation each exceeding RMB 100 billion.  
Key features
BYD Battery-box HV Stacking series is a sleek, stylish solution that is perfect for the average sized Australian household.
The modular architecture means households get a storage solution that's exactly what they need.
Modularity of the battery-box provides flexibility and the capability for the homeowner to add additional storage at a later date. 
Technical Specifications
Capacity – 6.4 up to 11.52 kWh
Warranty period – 10 year warranty
Indoor or outdoor installation
Weight – up to 252kg 
Measurements
580mm x 1374mm x 380mm 
So how does a solar battery system work for your home?
This short two minute video is a great outline of how solar batteries coordinate with your solar panels and inverter.
With smart meter technology you can also watch the energy your solar panels are making, compared to your level of consumption.
Solar Battery Storage FAQ's
We are ready and waiting to help