Australia is leading the way in the uptake of rooftop solar panels, with the Federal Government recently announcing that 3 million solar panel systems have been installed across the nation. How great is that!
By choosing to install solar panels on the roof of their home, Australians can benefit from the knowledge that their solar panels are producing clean energy, that they are saving on their electricity bill, are protecting themselves against rising electricity prices and are enhancing the value of their property (among a list of many other great benefits).
So, you've installed residential solar panels and you want to reduce your bills even further. Or, perhaps your energy usage has increased since your solar panel system was installed (maybe you have more people living in your household now or have recently purchased an electric vehicle). Can you add more panels to your existing system? It's a question we get asked all the time and the answer is quite complex.
Here are a few things we think you should be aware of:
Electrical safety standards have changed
Unfortunately, solar panel systems installed before 2014 were not subject to the newer electrical safety standards. The industry was still in its infancy and the proper controls and training were not in place, so there are a lot of residential solar panel systems out there which have been installed with poor quality inverters and questionable wiring. Rather than adding more panels to an already unsafe system, we would recommend a qualified solar company remove them from your roof and install new panels from a reputable brand. You can browse the trusted solar panel brands that we stock and install here.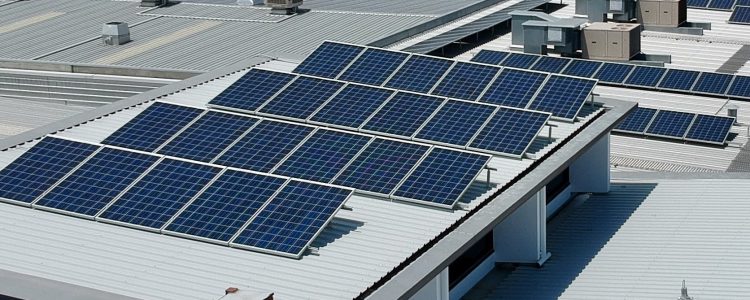 You may be able to install a new system next to your old
Solar technology is advancing with each passing year, so it can often be difficult to find new panels that match the requirements of the old ones. Solar panel systems that were installed prior to 2011 were often 1.5 to 3 kilowatt systems which will not meet the needs of many households today. Compare that to today when 5 and 6.6-kilowatt solar panel systems have become the norm.
If you have a 2-kilowatt system, for example, we may be able to install a 3-kilowatt solar panel system next to it and that will give you a total of 5 kilowatts. Please be advised that this is a fairly simple process on single-phase homes but there can be complications in three-phase homes. We would be happy to discuss this in more detail with you!
Small-scale Technology Certificates (STCs) rebates may not apply to additional panels on an existing system
To encourage businesses and residents to install solar systems on their properties the Federal Government offers an array of rebates and incentives that can provide massive savings for solar installation costs. STC's are set up so that you will receive one STC for every megawatt of energy your system is expected to produce right up until the year 2030. So, depending on the size of your system you could receive between $3,700 and $57,000! Some older systems do not qualify for STC's however. You may also not be eligible for them when adding panels to an existing system. In some cases, you may receive STC's but Clean NRG recommends completely replacing outdated solar panels to get the most for your money.
Availability of roof space is another consideration
There is only so much space that is available on each roof for solar panels to be safely installed. As a general guideline, for every 1 kilowatt of your solar panel system, you will need 4 x 250-watt solar panels or 3 x 330-watt solar panels. So, if you want a 5-kilowatt system, you'll need around 15-20 solar panels and that will require anywhere between 25.5 – 34 square metres of roof space.
Why Choose Clean NRG Solar?
Since our establishment in 2010, we have successfully installed countless commercial and residential solar panels in Perth. We are a proudly Western Australian-owned solar company and one of the few Clean Energy Council (CEC) Approved Solar Retailers. All of our solar installers are experienced, capable and CEC accredited as well.
All of our solar panel installations are made with high-quality fixtures and fittings and we do not cut any corners with any of our jobs – that's why we can offer our unique '5-year installation warranty' with all of our installs. If you are considering upgrading your solar panel system, give us a call, we would be happy to discuss what options may be available for you! Our business hours are 9 am – 5 pm Monday to Friday.