The solar industry is a booming one. Solar panel prices are dropping, installation costs are down and consumer interest is at an all-time high. However, with the good comes the bad: there are many companies out there that want to make a quick buck off of you without providing value for your money or experience. Finding the right company can be difficult – but it's not impossible! Keep reading for our handy tips on how to find quality solar companies and installers in your area today!
If you're looking for solar energy, make sure that the company you choose is registered with your state's relevant agency. Solar panel companies are required by law to register their business in order to operate legally. This also helps keep track of all the jobs and installations they do so that problems like fraud can be detected more easily. You should also make sure their listed address corresponds to a real and relevant location rather than a PO box or a residential address. 
Find out if the company you're considering is certified by any official bodies. For example, here at Clean NRG Solar, we are a Clean Energy Council Approved Solar Retailer. We are also classified as Platinum Rated Suppliers by SolarQuotes.By checking for ratings and approvals from official organisations you can get a quick idea of how established a company is and what its standing is within the industry. This way, you know that they're more than likely an authentic and trusted solar installer in your country.
It's pertinent to also look into any reviews of a given company. Obviously, you want to utilise a company that has an overwhelming amount of positive reviews with minimal to no negative ones. Remember that not all customer reviews are created equal, so it's important to investigate the legitimacy of any review you find.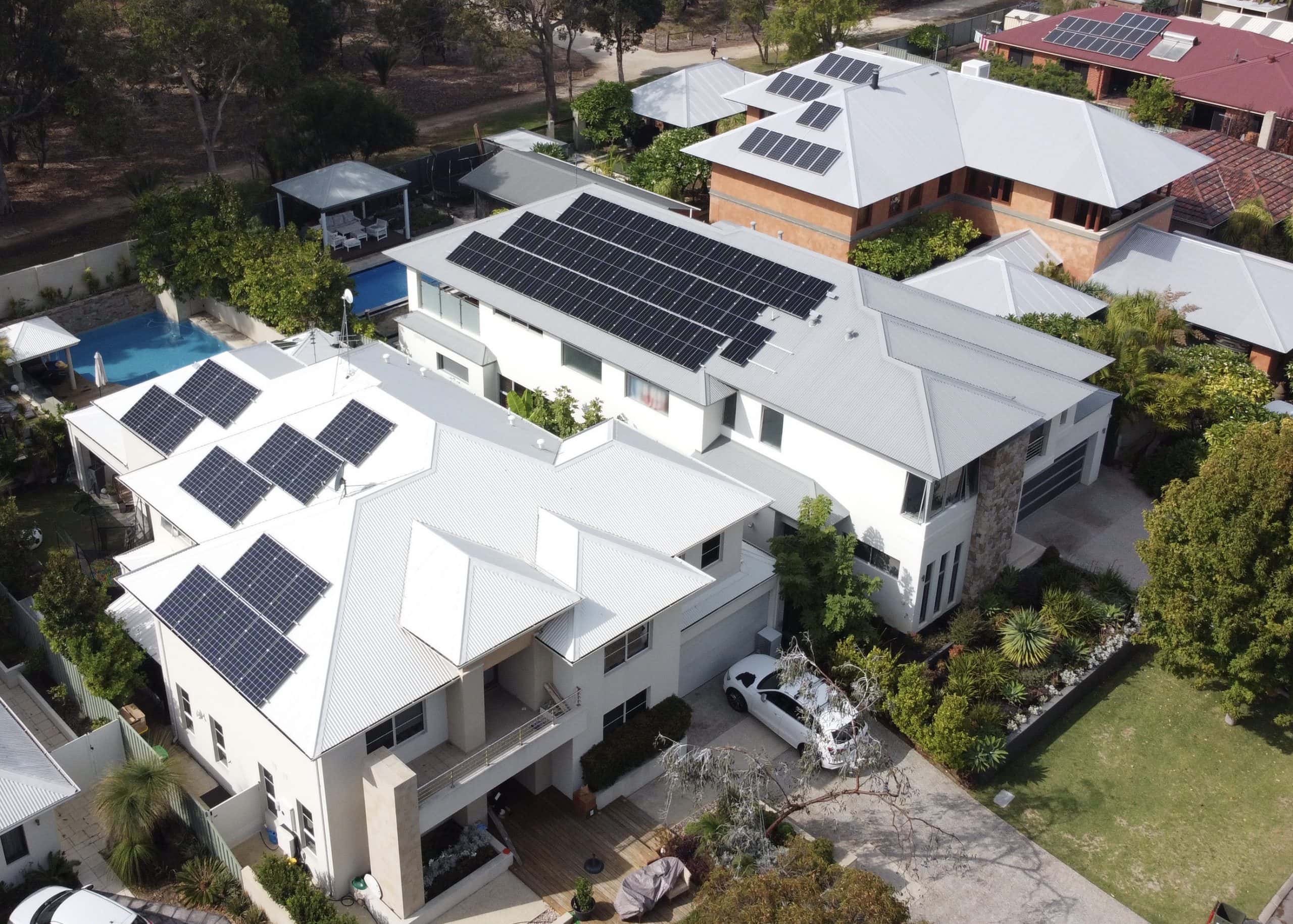 It is also important to check that the company you want to utilise isn't operating under any other business names or subsidiaries. A lot of the time, businesses make mistakes, especially newer ones, and then they get bad press or bad reviews. Companies who encounter this problem can sometimes, instead of improving their business process, create pseudonyms to trade under so that customers won't find these bad reviews. It is usually easy to spot these kinds of companies with a quick bit of research but they often fool people who end up with damaged systems, no customer service and no way to fix their issues. In the long run, it's better to get it right the first time.
While it's not a surefire way to find the best solar company, doing your research is key. You should also ask about what happens if something goes wrong or whether their products come with an extended warranty? It may seem like these are small things but there are many businesses out there that don't offer either of those features so be careful!
Now it's time to make sure you're getting a competitive price. A great way to do this is by checking the company's solar panel prices and comparing them with other companies in your area. You can also use Solar Quotes – this online calculator will provide quotes from different solar providers so that you can compare apples-to-apples, as well as see if there are any rebates available for going green!
You can also make sure you get the best quality panels possible. Do they meet all code requirements? Do they use tempered glass over the regular glass which has been known to shatter during installation or even have air bubbles inside the panels? Fortunately, Clean NRG Solar stocks only tier 1 solar panel brands from trusted suppliers. If you are researching a potential solar supplier but don't recognise the brands they offer do some extra research and make sure these brands are of a high standard. For example, Clean NRG is a certified supplier of Tesla solar products. This is a huge international brand so knowing that we are dedicated suppliers demonstrates our legitimacy and a high standing within the industry. 
Choosing a solar company can be tough. We know! That's why if you follow these tips we've compiled it will help you make the best decision for your home or business. When choosing a solar contractor, make sure they are registered and certified, check their reviews on websites, check the ASIC website, ask about warranties offered by that company and other companies as well as research what brands they carry. If you need more information about our solar panels or services speak with an expert at Clean NRG Solar today! For more information visit here