Only 6 days to go until Craig Donohue and Karl Jensen join forces to present at the Clean Energy Council Solar Masterclass at the national All Energy Conference this year. Thank you to the Clean Energy Council for inviting us to join your panel of speakers!
What is the Clean Energy Council Solar Masterclass?
The 2019 Solar Masterclass Series provides a one-stop-shop for solar designers and installers to get expert advice on the major design and installation issues currently facing the industry. Attendance is free and Continuous Professional Development (CPD) points will be available to eligible installers who scan into each session.

Clean NRG Solar – Solar Masterclass 2019
Our session will discuss the issues faced by small businesses in solar industry. We will also be exploring practical solutions to the common problems faced by small business owners.
Topic: Sustainable businesses need to make money in order to survive.
What are some effective means of making your business sustainable and still being able to win sufficient work, whilst competitors are "racing to the bottom"?
1. Effective marketing
a. Know who your customers are so you can target them in your marketing.
Ascertain a clear picture of our demographic e.g. what resonates with your audience? What do they look like (holistically)? Persona, interests, hobbies, professional networking preferences etc.
Learn their behaviours, what drives them to buy – which websites they frequently visit. Where are they spending time online etc.
b. Be consistent with your message, tell your story.
Determine the message and tone of voice of your business and for it to be strong, punchy and consistent.
How are you getting your point of difference across in your communication?
c. Know your budget and how to make the most of it.
When working to a budget, prioritise and think outside the standard realms of marketing. The process of generating leads does not always have to be a costly exercise. For example leverage from current networks, communicate, tell good news stories and tips, build alliances, be active in industry groups and events and encourage referrals.
2. Sales process
a. Be ethical and honest with clients
b. Be clear with the offer and inclusions (make sure the client knows what they are getting and the total price)
c. Offer the client to check reviews
3. Purchasing
a. Build strong relationships with the reps and wholesalers
b. Stick with the big brands with local support to minimise warranty issues.
c. Take advantage of small job lots and specials
4. Complaints and breakdowns
a. Act swiftly, explain the steps involved
b. Keep the client informed
c. Give exceptional service then ask for a review (turn it into a marketing opportunity)
About the presenters: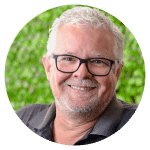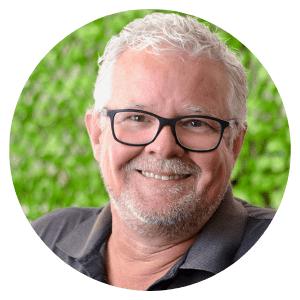 Craig Donohue
Managing Director – Clean NRG Solar
Clean NRG Solar was established in 2010, with Craig Donohue beingthe founder of Clean NRG Perth. He has always had a passion for sustainability. From an early age, Craig has had a desire to reduce his carbon footprint and his electricity bills.
The opportunity came up to start a Solar energy business and Craig has never looked back. With 30+ years of experience in retail and B2B, he has an excellent understanding of the importance of superior customer service and has an excellent reputation in the industry. Craig has been employed by some of the world's largest companies including Sanyo and Toshiba.
He prides himself on an open door policy and is always available to meet with clients, be it face to face or over the phone. Clean NRG Solar is proudly a Western Australian owned, family business operating from our own premises in Osborne Park. Providing a full design, sales, installation, and after sales service for homes and businesses in Perth. Clean NRG Solar, solar that outshines the rest.
Karl Jensen
National Wholesale Manager
With over a decade's experience in the solar and renewable industry, Karl has endured the highs and lows the industry has offered. A passionate advocate for the solar industry with a keen technical mind, Karl has played a key role in the design features adopted by several top brand inverter and DC isolator manufacturers.
Karl has become a figurehead in renewables as an avid contributor to online industry forums and practical product training by providing technical support and advice. He is proud to be a part of our change to a renewable energy future with a mandate of providing only high quality and sustainable solutions to his clients and peers.
About the All Energy Exhibition & Conference 2019
All Energy Australia, Australia's largest national showcase of clean and renewable energy, returns to Melbourne Convention and Exhibition Centre on 23rd and 24th October 2019. The free-to-attend conference and exhibition and get a first-hand look at the latest innovations and technologies driving the clean energy sector.
All Energy Australia will be held in partnership with the Clean Energy Council, the peak body for the renewable sector in the country.
More than 200 world-class speakers will present at All-Energy Australia 2019, delivering two days of free, presentations across a seven stream conference program. The sessions will cover the latest innovations, energy policy, government initiatives and project developments across solar and wind energy, solar battery storage and more.
All-Energy Australia will be co-located with a new trade exhibition and conference, Energy Efficiency Expo. Held in partnership with the Energy Efficiency Council, Energy Efficiency Expo's conference program will feature more than almost 100 energy expert speakers discussing energy management fundamentals and strategies for businesses, manufacturers, food processors, local government, commercial building owners and residential builders.
The Energy Efficiency Expo's free-to-attend conference and dedicated B2B exhibition and discover the most practical solutions to the country's rising energy costs.
Energy Efficiency Expo will showcase the latest low-carbon, cost-reducing technologies and bring together expert speakers from various industries who will share valuable insights and case studies on energy productivity.
A word on solar power and renewable energy
Renewable energy is energy which is produced using natural resources. These resources  are constantly replaced and never run out – making them "renewable". Just as there are many natural sources of energy, there are many renewable energy technologies. Solar power is most likely the most popular and well known form of renewable energy. Wind power is more specialised and is used in some industry and different parts of the world, and hydropower is one of the oldest. Other renewable technologies harness geothermal energy, bio-energy or ocean energy to produce heat or electricity.
The most progressive and revolutionising technologies that enable renewable energy to be produced day and night, therefore strengthening the electricity grid is solar battery storage, as well as smart technology that can help predict accurately when and where electricity is required.
Solar power is an unlimited source of energy. Solar power is the key to a clean energy future. Every day the sun produces much more energy than we need. That's why more and more West Australians are investing in solar energy and solar battery storage.
In fact the sun provides more than enough energy to meet the whole world's energy needs, and unlike fossil fuels, it won't run out anytime soon. As a renewable energy source and now with solar battery storage solutions available in the market, the options are endless!
Renewable – Solar panels produce electricity by transforming the continuous flow of energy from the sun to electricity. As a renewable CO2 – free source of power, the negative environmental impact of solar power is significantly smaller than other, traditional power generation methods. The impact is mainly related to the production and supply of the special materials and metals that are required to produce solar panels which is very minimal.
Carbon Foot print – No harmful emissions are released into the air when electricity is produced by solar panels. Reduce your carbon foot print and protect our future. No greenhouse gas emissions are released into the atmosphere when you use solar panels to create electricity. And because the sun provides so much natural energy, more than we'll ever need, electricity from solar power is a very important energy source of the future of clean energy and our plant.
Low operating costs – The PV process that transforms sunlight into electricity does not require any harmful fuels and has no variable costs. After solar panels have been installed, operational costs are quite low compared to other techniques of power generation. Fuel is not required to produce solar which means that solar power can create large amounts of electricity without the expense of securing a fuel supply.