Looking to slash your energy bill?
Contact the team at Clean NRG Solar for a quote for solar panels today!
Quality Commercial & Residential Solar Panels in Perth
Rising electricity bills have impacted countless Perth families and businesses in recent years and this trend is unlikely to change anytime soon. Installing solar panels at your residential or commercial property could save you thousands of dollars in the long run. With the right setup, you could essentially pay nothing on energy bills! With a good solar power system, you can store power during the nighttime and winter and run your house off solar energy all year round.
Here at Clean NRG, we are committed to providing the highest quality solar panels and solar energy systems. We use only Tier 1 brands that have a strong Australian presence. This means you are guaranteed to get a solar panel system that is in top working order. You can also rest assured that it will stay that way. If you're sick of paying hundreds in power every single year, contact the team at Clean NRG Solar today. We can make energy bills a thing of the past!

Paying for itself between two and five years, solar is a super-fast return on investment. It also hedges against future energy price rises giving you security.

With solar rebates reducing every year, now is the time to install solar panels and cash in. Rebates won't be around forever so there's never been a better time to install solar!

Solar energy is a clean and renewable energy source directly from the sun. Emitting no pollution and reducing your reliance on fossil fuels to produce energy.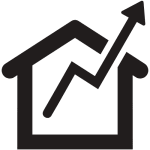 Installing the best solar panels can help to reduce your utility costs and potentially raise the value of your home when you are ready to sell.
What's New in Solar PV Systems and Solar Batteries – City of Gosnells
Thursday 16th June 2022
Check out our events page for future workshops 
After contacting Clean NRG, I spoke to Mr Tony Cappa who was extremely knowledgable, patient, polite, informative and helpful and also I must say generous with his time regarding my enquiry about solar. I would not hesitate in using this company because it embodies the values of honesty, integrity and genuine 'customer comes first' support. Bravo Tony! I really appreciated your guidance and forthrightness. I'll be coming to you first in all things to do with solar.

I've had a great experience and highly recommend Clean NRG. Their team from sales to installation and post install support have been supportive throughout the whole process. Special thanks to Lee who provided amazing service keeping me regularly updated through the whole process.

Nicholas G.
04:41 29 Mar 22
Clean NRG were really good to deal with, flexible and the install team were professional. Thanks very much!

Fantastic service from this company. I've had a solar system from them for around 4 years and recently got a message from them saying that my inverter was operating at reduced capacity due to overheating. They have the ability to monitor the system remotely. They suggested I clean the air vents to allow the inverter to cool properly. After I did this, the inverter was back to normal capacity. Fantastic after sales service.

Martin van den B.
06:13 06 Jan 22
Craig was knowledgeable and helpful from first enquiry to last. The installation guys did a great job. The office staff were lovely and handled everything efficiently. In all they were very professional and we had a great experience using Clean NRG to supply additional solar panels.

Highly recommend Clean NRG if you are considering solar. There are so many companies, solar inverters and panels on the market that is makes it difficult for the average person to know who to trust and what system to go for. I was very happy with the quality of the install by CleanNRG's partners and I was impressed by the advice provided by Tony who we met with to discuss our needs and discuss other myths and questions I had from my own research and hearing from other competitors. There were delays with the install due to weather but this was handled the best it could. There was some initial issues with the system which were resolved quickly and this gives me more confidence that Clean NRG Solar will be a company that will be there if required in the future if there are any questions or warranty issues. The system has been running now for 4 months and I am very pleased with my choice to use Enphase and Clean NRG Solar

Great Job, Excellent Installers, Very Genuine Team! I reviewed the ratings given to other solar companies and was not only shocked by some of their 1 star ratings, but also by their comments to those who were clearly in distress from the work that had been undertaken. If you value good service then this the company for you!

Of the three installers we looked into putting solar on our roof 10 years ago, NRG are the only ones still around. We were happy enough to upgrade the system capacity mid life from 5kWh to just over 6 kWh. Our 10 year-old 5kW SMA Sunny Boy in is just about to crank over the 100,000 kWh. There system work well and we are happy customers. Need I say more

So incredibly happy with my new Fronius inverter and Hyundai PV panels. Clean NRG was professional, friendly and competitively priced. The best bit is that they are a local installer unlike all the big solar 'broker' companies from the east coast. Highly recommend.

Clean NRG installed solar panels and a TESLA battery at our home in February. The first full cycle of billing from Synergy shows an 83% reduction in electricity consumption from the grid versus the same period last year which is a great result.

Tony listened carefully to what we said we wanted, considered what we actually needed, and carefully advised us along a different path from what we initially set out on. I really appreciate the honesty and integrity with with which he used his experience to advise us on a plan for minimizing our energy usage and environmental impact without spending a fortune.

Not the cheapest quote but probably the best brands & equipment. Installation team very professional and offered the best install options to my complete satisfaction.Previous solar install 10yrs ago very disappointing and only reinforced my resolve to take quality over price.Very pleased with the whole job. Now if only batteries were better value then I could kiss our electric provider goodbye!

Malcolm M.
08:18 29 Mar 21
Absolutely fabulous company to deal with. Tony and Craig are consummate professionals. We are more than happy with our 6.6kw system and can't speak highly enough of the value and great customer service . If you are considering solar don't go past this crew.

Anthony P.
10:07 17 Feb 21
100% happy, since the first day we talked about our solar panel options until now, after living in the house for nearly 6 months. Polite, fast, not trying to sell useless things, good customer service. I highly recommend them.

You get to speak to the owner …not a salesman…Craig is technically and commercially competent and provides a product installed by experts.

Great experience… Really good people to deal with… Highly recommended…

Richard C.
02:55 02 Feb 21
Excellent sales team in that they aren't a sales team and have an excellent technical understanding of the solar products available for West Australians. Our house has a complex roof layout and instead of saying "it's impossible" they worked out a solution that is easily better than what most other households are convinced to take. Highly recommend this installer.

Pradyumn V.
15:26 30 Jan 21
Great service, quality products and excellent installation. Highly recommend.

Shelley W.
06:02 08 Dec 20
It was helpful for me that Eamonn spent considerable time educating me about systems and pointing me in the direction for getting financing. I love having solar on my business and being able to charge my car at work too! Next it would be terrific to get battery storage. It's on my wish list! Patti Owner

Refresh Y.
23:13 30 Nov 20
Absolutely outstanding job. Got my first almost summer synergy bill the other day and it was only $56.41 . Well it was actually $543.59 in credit because of the government bonus that was handed out. Usually my bill is around $600 per 2 month period. Powerwall makes a massive difference especially when your carefull with night time usage. Botton line, definitely well worth the investment.Thanks heaps Craig

Professional & first class service. Could not ask for more. It was a top notch experience, and I will certainly recommend this company to all my friends & family.

Very happy. Supplied and installed at a great price. Straight forward to deal with, install team were professional and did a clean installation. Steve even stayed till quite late on Friday (after dark) just to get it completed before the weekend for us. Would recommend.

Great service,great people,good quality products with a very easy prosses.We had such a pleasent experience with NRG I will never go anywhere else.Fantastic

Brilliant service from Eamonn and the rest of the team. Our PV system was on our roof within 3 weeks from first contact. The installers were highly experienced, professional, courteous and took obvious pride in doing the job the right way.

Recently had our solar panels installed and i can not fault the service provided by Craig at Clean NRG Solar Energy. He made the whole process very easy for us and was fantastic to deal with. Great customer service.

Sales team is more interested in getting what is right for your situation than trying to sell you a product you dont need. Would reccomend them to everyone.

The Sales staff is Wonderful, He gave us very useful recommendations and advices about the right materials that we need.

The service was prompt, professional and hitch-free.

Right from thr first conversation the team was very helpful in explaining what would best suit me. Once i made the choice to go with them for my solar they kept me informed throughout the whole process and on installation day the guys were punctual, professional and very knowledgeable. I wouldnt hesitate to recommend them to anyone wanting solar. Always good to support local business

Houston C.
03:14 28 Feb 19
Good guys, they were originally on Scarborough Beach road, but have now moved to new premises. Very helpful.

Fabulous service from start to finish. No pressure to purchase with them. Very knowledgeable. Great trades people. Would use again for other products

Omg love this place and love the products. They are honest and don't lie which makes me comfortable to buy the solar panels + they are good quality and legit. Definitely recommend this place!!

It was my absolute pleasure to work with Clean NRG Solar. What a first class company with the best solar service in Perth. The Team was so friendly and accommodating, I couldn't have asked for more.

Arrived on time and cleaned up after themselves. Garage floor was cleaned when they left! Very happy with the product and after sales service when I had an issue due to fluctuating power from the grid. Great job thanks guys.

Great service and quick installation. System works really well.

Stephen S.
08:22 22 Aug 17
They achieved a good result with a difficult installation.

Craig and his team were excellent from the initial quote to the guys who installed it onto the roof. I would highly recommend Clean NRG to anyone who is looking at getting solar.

Inspired I.
08:28 17 Nov 16
Very good company to deal with and happy to match or get as close to as possible on price. After being honest with them on a price I received from another larger company they came in $70 over the other companies quoted for the exact same system, however they were so good to deal with I was more than happy to pay that little extra.Not only was the system installed quickly, a week after ordering, but since having the system installed I couldn't be happier with the professionalism of the installers and after sales service or enquires.I would highly recommend this company to anyone.

Clean NRG were my choice of supplier and installer of a solar electricity system after extensive online research.Not only were the prices competitive but the the business is local to Perth which to me was an advantage as I knew I was dealing with people who know the area well and are on hand should I need advice or post installation assistance.Craig took the time I needed to explain the various options and provided quotes on three options for systems, allowing me to choose the one that best suited my needs.The service was informed, prompt and efficient. All of the paperwork with Synergy and the installation of a new digital meter was taken care of by Clean NRG on my behalf. The installation went smoothly and was completed within a day. All the setttings and electrical work was done to a high standard and the system was up and running by the time the installation team left. On the first day the output of the system was 31 kwh which exceeded our average daily usage. The installation at this rate has the potential to recover its full cost within a couple of years.I would highly recommend Clean NRG to anyone in Perth considering installing a solar system.Thanks to Craig and the teamRobert BeckerBedfordale

I checked out every reputable and advertised company. I chose Clean NRG because their system was of a very high quality, their pricing competitive (not the cheapest but you get what you pay for), and I wanted to keep my hard earned dollars in Australia and specifically in WA. I got more than I expected with a fantastic 5kw system, 10 year warranty on an Austrian made inverter, Tier 1 panels and outstanding service from beginning to end. Good luck to all those "what's your best price" worshippers. I went for the best quality all round and kept my hard earned dollars in my state WA. You can choose Clean NRG or send your money overseas to India and China. I chose to secure West Australian jobs with a quality system, not the cheapest deal, and I am confident that I made the right choice. I'm already saving more money than I thought I would. Associates of mine who chose the "best price" got exactly that, on a piece of paper, and all three have non functional systems and zero support or recourse.

Excellent service. Everything went smoothly, the office always kept me up to date with the progress of the application and the fitters were very punctual. A very competitive price from NRG. I had 2Kw system with the Fronius inverter. I highly recommend Clean NRG

Clean NRG does not just sell us the system, but they helped us to understand EVERYTHING about it! Here are few points why we recommend them to anyone:1. CommunicationEvery time we call or send an email, we know there's someone we know answering them on the other end, not call centre from another country who wanted to sell us 5KW system with free TV.2. EducationWe started off not knowing anything about solar power system, and as everyone else, we started calling the big interstate companies that advertise on TV. Based on our bill of average 16 units per day, they started pushing us to buy 5kw system, and with some are more interested in selling free flat-screen TVs to us than answering our questions.When we called up Clean NRG, Tony explained to us on the phone for 15 mins why we DON'T need a 5KW system. And he came out the next day and spent 1.5 hours with us, running through all different scenarios of having 3KW, 4KW and 5KW, and explained to us why 3KW is enough for us.3. Process and experienceFrom application, approval to installation, it took only less than 3 weeks. Installers and electricians turn up ON TIME. Did everything in less than 2 hours and our system started working on generating electricity for us! The team cleaned up EVERYTHING and did not leave even a nail behind.4. Peace of mindI know when looking for solar system, many people would say go for big companies so we know they will be there for the next 20 years to service us. With Clean NRG, they declare all of their hardware distributors to us and we could have the option to go straight to hardware warranty if need to. So, support locals so Clean NRG can keep on delivering high quality services to us in WA!In all, thanks to Clean NRG team! No fuss, honest, friendly and REAL people. HIGHLY RECOMMENDED.Support locals!

Christopher K.
04:18 11 Feb 15
CleanNRG installed the solar system at our previous house, so we contacted Craig again for installation at the new house. Craig provided excellent advise, offering a micro-inverter solution for the new house because of the way the roof it built and orientated. The quote, approval and design process went very smooth, keeping us up to date at every step.Also want to call out how great the installation went, we were very happy with the professionalism of the guys and they really tried to have as little impact on us as possible. They did a great job, and finished on the dot 12 o'clock :-)We like the MyEnlighten portal that shows (near-) real-time statistics on performance of our new solar system.Thanks CleanNRG for (another!) great job!

I installed my solar panels in Sept 2013 (circa). The whole process was painless and easy. Tony is a true sales professional and walked me through the sale. The installers were on time and did the job as promised. No complaints at all. The next story takes the cake… I realized that my inverter stopped working (no lights on the panel) and called Clean NRG on 19th Dec 2014. I spoke to Craig who walked me through a reset process when I got back home after a short road trip on 23rd Dec. After a few over-the-phone help, we suspected that the Inverter was broken, which is very unusual according to Craig. Craig advised that it may take weeks for the vendor to get back to me as it was Christmas season but asked to call back after Christmas to follow up. I called Craig on 29th Dec and he came in personally to swap out my inverter on the day itself, and I am covered under warranty. I am back online now, thanks to Clean NRG. I don't usually write reviews but I am really happy with the level of service from Clean NRG. 5 stars for customer service!

Quentin M.
12:04 30 Dec 14
Great experience.Super fast installation and very informative and supportive customer service throughout.All staff were knowleadgeable and enabled us to maximise the benefits of solar energy.Thank you!

Awesome! We had a great experience dealing with Tony. Very professional and down to earth, helping us choose the right set up for our needs. I would definitely recommend Clean NRG to anyone looking for solar solutions.

Niko "Wäinämöinen" H.
00:27 24 Nov 14
Customer service was excellent! The Installers arrived on time and the work and final product was first class. Craig you and your team at Clean NRG did a fantastic job, I have already recommended colleagues and friends to your company. All in all a great experience which is so hard to find these days. I especially loved the fact that you are local, Perth suppliers and I enjoyed supporting a local business.

I bought my solar panel system in 2011 however recently the inverter stopped working.I thought there would be issues around warranty but when I got there they just checked my details on their computer and much to my suprise NRG just changed it over for a new one at once no questions no fuss. System is back up and running – Great service.Brian

Tony provided an excellent service in assisting us to choose the right size solar system for us and all our electricity usage has been almost 100% covered. We were very happy with the installation and any queries since then have been answered quickly.Just recently I noticed there were issues with our inverter, but Craig sorted them out in a flash!We are more than happy to recommend the team to anyone wanting to purchase a solar system.

WE are pretty happy to have made the step to buy a 3KW PV-System at NRG. From the very beginning the sales rep Marcello informed us knowledgeable about the available PV-systems and gave us the best advise and price.The team of roof carpenters and sparkies finished the PV installation job swiftly but with first class quality. One of our main concerns has been that the roof might be leaky or somehow damaged after the installation as resourced on other PV companies review websites. We are still impressed with the skill and confidence the team installed the PV system. I checked our roof several times after the installation during and after heavy downpours and storms but no leaks or damages are to be recorded. Our system is now about 4 month old and endured storms, rain and shine and never let us down. Our electricity bill came down to Zero ((0)) and we used our air conditions (3 x split-level) extensively nor did we cut back on electricity use at all. Our overall rating is "Fantastic" because from the very first phone call to the installation of our PV system everything went smoothly, organized and at a high trade quality level.We can seriously recommend NRG as on of the best and fairest (if not the best and fairest) PV-Installing companies in Perth.If anyone wants to contact us about the above please ask NRG for our email address.

My Energy Bill Keeps Increasing? What Can I Do? Every six months in Australia the weather dramatically changes. Summer's are hot and dry while winters are freezing and wet. This...
Read More