Small Size – Off Grid Solar
Small size average metro domestic solar power consumption
30-40kWrh/day.
$40-50K installed.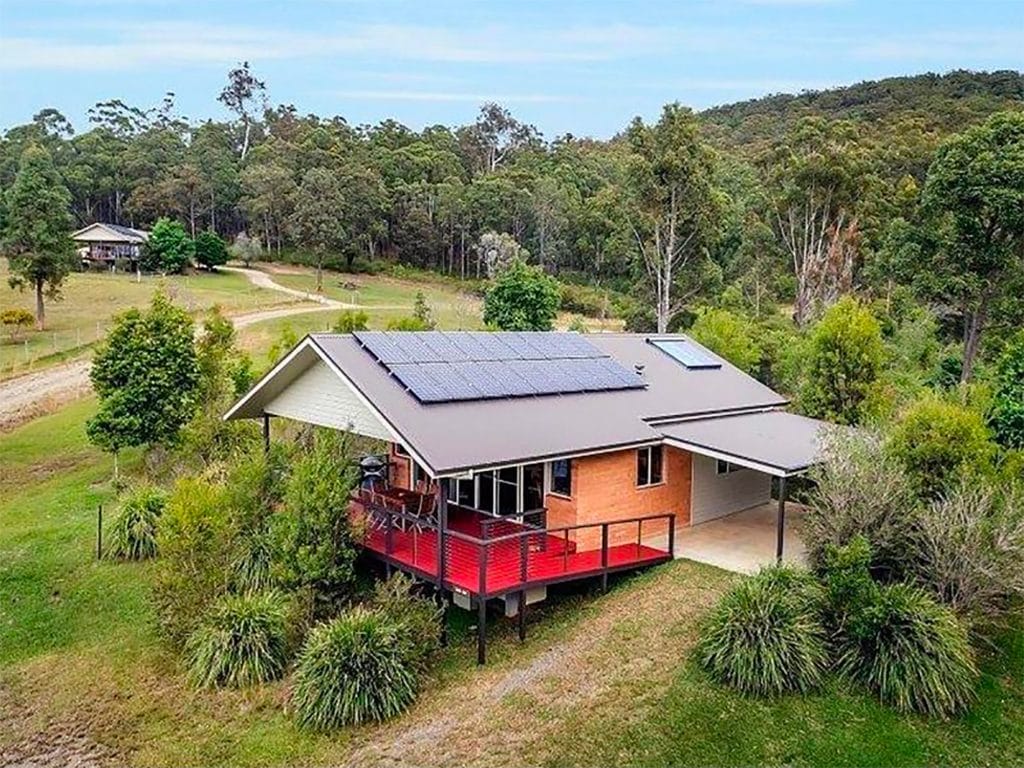 Small size Average metro domestic solar power consumption 15-20kWh/day $40-50K installed
Major components: 9kW tier 1 Solar Panels Selectronic 5kW and Fronius 8.2kW primo inverter, 24kWh GenZ rack mount LiFePO4 battery bank.
Suitable for daily average load of 30-40kWhr. Selectronic inverter can power a maximum load of up to 18kW. So this system can power almost all standard single phase appliances at once.
Battery and solar panel array is sized such that in very poor weather conditions the system will still deliver at least 10kWh/day on an overcast day in winter. With 36kWh of battery and consumption exceeding daily generation, it will take some time to deplete the battery fully.  For example, if the daily load was 20kWh, it would take three to four days to deplete the battery from a full state of charge to an empty one. At this point you are limited to the input capacity of the solar array until the weather improves or additional capacity is made available to the system by way of a generator.
Generators offer peace of mind as a backup for your system in times of heavy use and/or poor weather and are available in various sizes.
The system is suitable for a two adults, two children family where appliances have a high energy star rating and the house is insulated with good thermal performance. Sensible air conditioning use is recommended. Battery bank should be increased if significant inductive electric cooking, the inverter may need to be increased in size.
Suitable for 4 x 2 family size home.