How much do solar panels cost in Perth?
According to recent figures released by the Federal Government, over 3 million solar panel systems were installed on roofs across Australia in November 2021.
Are you considering installing solar panels on the roof of your home and are wondering how much it will cost you?
Let us assist you!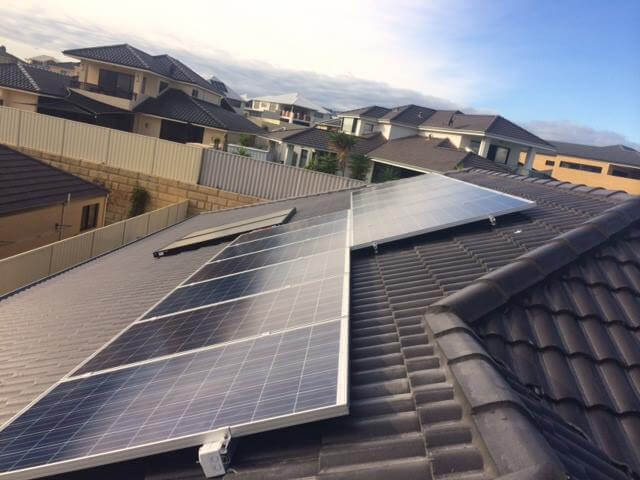 Factors considered in solar panel pricing
The cost of a solar panel system in Perth can vary greatly depending on a number of factors including:
The location and positioning of your home
The height and accessibility of your roof
What material your roof is made out of
The type/brand/number of solar panels in your solar panel system
How much energy your family consumes
The size and type of solar inverter
Whether or not there are any added components e.g., special frames to house the solar panels
Preparation and installation costs
Presently the most common installation size for residential solar panel systems is between 6.5 kilowatts and 9.5 kilowatts, however larger system sizes (from 9.5 – 14 kilowatts) are increasing in popularity (source: Australian Energy Council Solar Report 2021).
Avoid dogy solar installers
To avoid quotes from untrustworthy installation companies, ensure that you choose a solar company that is a Clean Energy Council (CEC) Approved Solar Retailer as they are required to provide a site-specific estimate of your solar panel system's energy generation.
CEC Approved Retailers are also committed to providing a five-year warranty to provide customers peace of mind that they are protected in the event of any manufacturing or installation defects.
We are proud to say that CleanNRG has been a CEC Approved Solar Retailer since 2015!
Are solar panels worth it? 
In most cases, yes! Solar panels have the potential to significantly reduce your energy bill. Not to forget that you can benefit from the feeling that you are using clean energy to power your home appliances such as your air conditioner, dishwasher, washing machine, dryer, pool pump and filter.
If you are ready to take the next step toward getting solar panels for your home, contact the friendly team at CleanNRG Solar!